"The book was fantastic, but I'm still
smoking! How would a clinic help?"
Corporate Sessions
Help your employees quit smoking with
the most famous smoking cessation clinic
in the world. And save your company
£4,000 for every employee that quits.
Why is it the most famous?
Because it works!
Click here
0800 077 6187
Yorkshire Clinic

get smokefree for 2018
...the Butt stops here!
Allen Carr's Easyway to stop smoking has been
helping smokers just like you escape the nicotine
trap for THIRTY FIVE years now.
Allen Carr's Easyway to Stop Smoking is like no
other method, which is what accounts for our
fantastic success rate, the highest independently
measured success rate of any method in the world,
selling 16,000,000 books.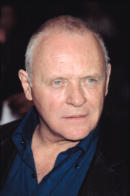 Vitality Life or Vitality Health
Member?
Simply call us on the number above
and we do the rest. There's
NOTHING to pay.
© Easyway Manchester 2018